Lisbon, Portugal – 16 Nov 2022
The FitDrivers touch down the land of the iconic yellow trams to partake in what is considered to be the largest European research and technology conference on transport and mobility – the Transport Research Arena (TRA).
The Conference covers all transport modes and all aspects of mobility and in 2022, it took place in Lisbon from 14-17 of November, with the theme of "Moving together – reimagining mobility worldwide".
Uniting experts from all over the world, TRA2022 shines a light on the newest innovations for the future of mobility and transport with the long-term goal of a more efficent, safer, carbon-free, sustainable transport in all its modes.
Within the TRA Programme, Invited Sessions have been organised to discuss relevant topics not covered by the Programme. These sessions are open to all participants and consist of discussion panels, standard sessions or special types of workshops proposed and organised by the transport community.
The FitDrive project, in partnership with its sister project Panacea that has been financed under the same call MG-2-12-2020, has been selected to participate in the Invited Session – Developing human-centered countermeasures against impaired driving in commercial drivers – occurred on Wednesday 16 November from 15:00 to 16:30 CET. The session which is the result of a fruitful collaboration between Panacea and FitDrive, has turned out to be a great success to showcase how both projects are working on how road safety can be improved, building on new monitoring devices on working patterns and overall fitness of drivers.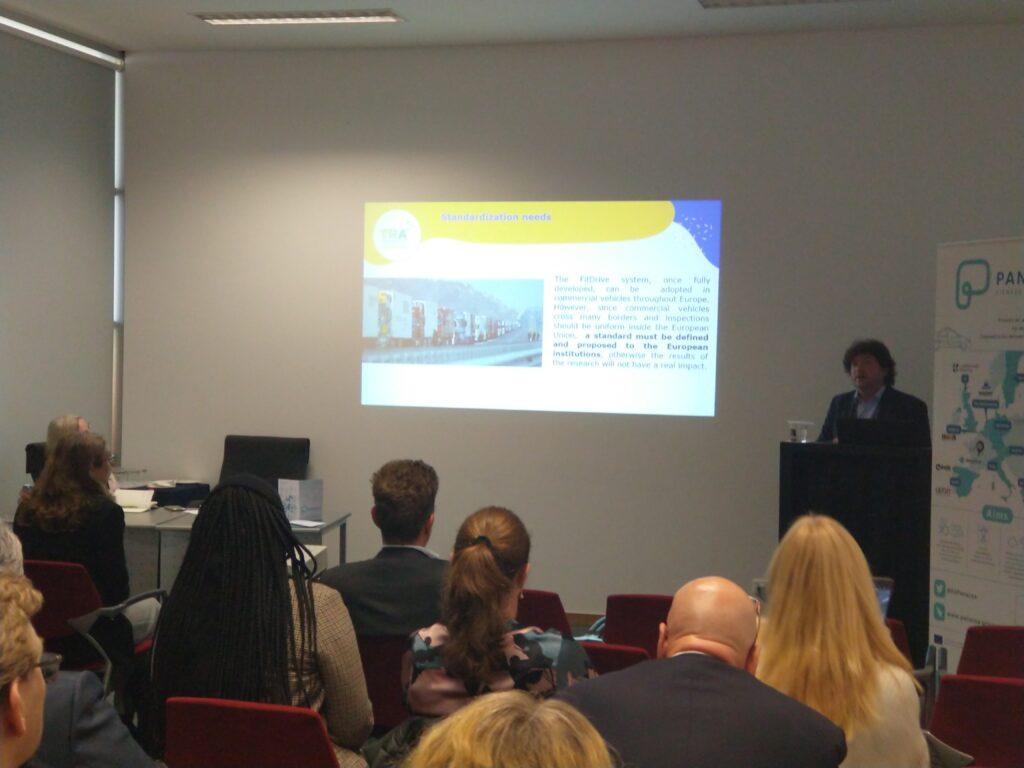 For the most curious, here's a video giving a face to the technologies FitDrive is working on. These are the tests that are being conducted at the Engineering Department at Università degli studi di Roma TRE (Rome, Italy). Professional drivers are using brain sensors that allow to assess their neurological status while driving. Moreover, tech devices are plaed for eye-tracking to monitor attention and issues alert when needed.